In Search SEO Podcast 31: Black Hat SEO – Beyond the Taboo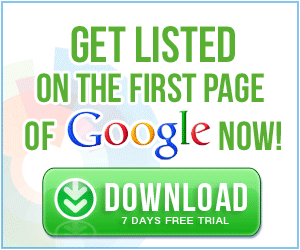 Today we speak with Glasgow's most prominent SEO expert, the straight-talkin' Craig Campbell about the myths of black hat SEO:
* Can black hat SEO techniques be effective if done properly?
* Where are the lines between white hat and black hat SEO?
* Is black hat SEO's bad reputation justified? Is it really "immoral?"
Plus, we look at a new level of customization on the Google SERP!
Podcast Blog: https://www.rankranger.com/blog/in-search-seo-podcast-episode31
Community Question of the Week: https://forms.gle/MxG6puVENsunysb69
In Search is an SEO podcast that analyzes the latest news, trends, and data coming out of the SEO community.
Stay updated on the podcast by looking for new episodes each Tuesday on the Rank Ranger site (https://www.rankranger.com/blog/podcasts) or by subscribing on iTunes: http://ow.ly/N6KG30mHuGN or SoundCloud: https://soundcloud.com/podcast-seo
Tell us what you would like to hear in future episodes: https://goo.gl/forms/C7uDeWdT9efyk7of1
For more information about Rank Ranger you can visit our site https://www.rankranger.com, request a demo https://www.rankranger.com/request-a-demo or start a free trial https://www.rankranger.com/free-trial.
Intro/Outro Song: https://audiojungle.net/item/upbeat-catchy-rock/19987606