SEO Aristocrat Hires A New SEO Butler! (SEO Parody about Black Hat SEO by Simba Mudonzvo)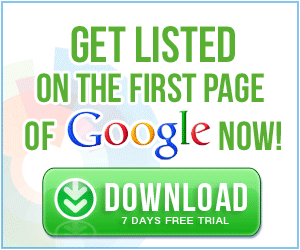 #seo #funny #stewie
SEO Aristocrat Hires A New SEO Butler! (SEO Parody)
Hello, I'm Simba, and I like to find fun ways of explaining SEO or Search Engine Optimization.
If you are new to SEO and impatient (because SEO takes time!) then most likely you will fall for some good ol' SEO tricks!
In the SEO world, there are SEO scammers (or self titled SEO Gurus!) who are going to promise you the world for mere dollars!
They will help you try cheat Google (and other search engines) so that you become number 1 overnight and get FREE traffic to your website!
This is known as Black Hat SEO! Even if it works (most likely it won't), it has serious repercussions for your website and business a few months or years down the line!
Below is a summary of Black Hat SEO.
In short, Black Hat SEO goes against Google's and Bing's Webmaster Guidelines!
Black Hat SEO
Hidden Text
This is when text on a web page is invisible or hidden to a website user but visible and crawlable by search engines. The text is usually useless to a user but could be useful to search engine crawlers as it helps with understanding and ranking the web page.
Hidden Links
Web pages contain links invisible or hidden to the user but can be seen and crawled by the search engines. Sometimes the links are hidden behind an image.
Cloaking
When website users are shown one web pages and the search engines are shown a different web page. For example, some websites show flash content to website users and HTML content to search engines. This is common on illegal streaming sites.
Link Schemes
When a website owner pays money to get Backlinks from other websites. These Backlinks are not earned but rather paid for.
Keywords And Anchor Text Stuffing
Keyword stuffing is when there are too many keywords in the text making the text unreadable or unintelligent to a website user.
Further Reading:
👉🏾 SEO Encyclopedia: https://zimexmall.com/seo/
👉🏾 SEO Masterclass: https://zimexmall.com/seo-masterclass/
👉🏾 SEO Dictionary: https://zimexmall.com/seo-dictionary/
👉🏾 Google Webmaster Guidelines: https://developers.google.com/search/docs/advanced/guidelines/webmaster-guidelines/
👉🏾 Bing Webmaster Guidelines: https://www.bing.com/webmasters/help/webmaster-guidelines-30fba23a/
Credits and Attribution:
🙏🏾 CrazyTalk 8 (For Animation): https://www.reallusion.com/crazytalk/download.html/
🙏🏾 Audacity (For Audio Editing): https://www.audacityteam.org/
🙏🏾 "WHolesome" by Kevin Maclead from Incompetech.com (Royalty Free Music): https://incompetech.filmmusic.io/song/5050-wholesome/
Keywords:
Hubspot, Google Webmaster Guidelines, Bing Webmaster Guidelines, Black Hat SEO, Stewie, Family Guy, Link Farming, Cloaking, Google Algorithms, SEO, Search Engine Optimization, Invisible cloak, Harry Potter