STOP These Black Hat SEO Techniques If You Want to Rank on Google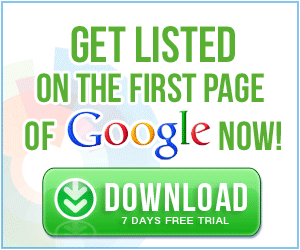 Are you still doing Black Hat SEO? It's time for you to stop these unethical practices before it's too late.
Black Hat SEO techniques are a set of practices that go against Google and other search engine guidelines. They were used before to boost ranking to cheat the system.
Now, it is not good for you and your website. Here are the Black Hat SEO techniques that you need to stop right away.
#1: Publishing Tons of Low-Quality Content
Remember, just like people, search engines prefer high-quality content that answers questions.
#2 Keyword Stuffing & Cloaking
Adding keywords to your content is important but excessively adding a certain keyword is called keyword stuffing. Use Yoast SEO to find out the correct keyword density on each of your content.
Cloaking is hiding keywords. So the trick is people will show content to the readers and then show a different piece to the search engines. It's cheating.
#3: Comments Spamming
It was a well-known technique before. The so-called SEO experts will comment a lot of times on a lot of blog posts with a link back to their website. This is spammy behaviour.
#4: Buying Backlinks
And of course, in an attempt to increase backlinks, people tend to pay websites to link to their sites. Don't do this. Instead, earn high-quality backlinks.
If you're not sure about how any of this works or you want to have a chat and just get some ideas of what would be the best thing for your business, comment below or reach out and book a call with me.
TARGETED PLAYLIST LINK: https://www.youtube.com/watch?v=cZcFJ0PvQB0&list=PLFDKaQN3AtXrPQ9XO5eFKLYbMy_SHWLvQ
👉 Want to learn more about social media marketing? Lose that overwhelm in your business and figure out clear steps to grow your business in the digital space. Click here: https://www.digitalsuccess.global/workshop-calendar
👉 Want to know where your customers are hanging out online? Maybe you need some tips on creating a better marketing strategy or branding? Check out our library of Resources & Downloads to help you grow your business!
https://marketingleap.net/resources/
👉 Need a Strategy Session to get clear on your marketing? http://bit.ly/2AIMo5m
TWEET THIS VIDEO: https://ctt.ac/YQpuq
If you enjoyed this, please Subscribe & Take the Marketing Leap today!
Facebook: https://www.facebook.com/MarketingLeap
LinkedIn: https://www.linkedin.com/in/marketingleap/
YouTube: http://bit.ly/SubscribeMarketingLeap
Twitter: https://twitter.com/marketingleap
Instagram: https://instagram.com/marketingleap
Pinterest: https://www.pinterest.com/MarketingLeap/
My FB Group: https://www.facebook.com/groups/DigitalSuccessWithStyle
#digitalmarketing #digitalsuccess #entrepreneurlife #entrepreneurship #successtips #successmindset #successdriven #successfulpeople #marketingleap