What are Misleading Keywords on YouTube | Cloaking and its Disadvantages | The Skill Sets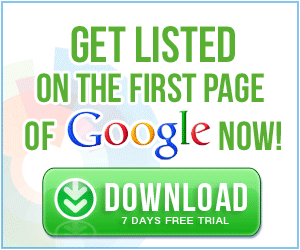 #keywords #cloaking #videoseo
Do you want quick success on YouTube? Avoid from misleading content; don't use misleading keywords because they can put you in trouble. What are the misleading keywords and how to avoid them? Watch this video by Imran Shafi #SEO coach to learn about the cloaking and its disadvantages. Keywords or YouTube tags are the most important elements in your video ranking strategy, so take care of keywords, if you want to rank your video on YouTube. Imran Shafi SEO and #YouTube coach share very helpful SEO tips and tricks to make you able to get fast success on YouTube.
Keywords or #keywordphrase refers to a word, which acts as the key to a cipher or code. You can also take it as a word or concept of great significance. Irrelevant or misleading keywords on YouTube refer to the use of irrelevant or inappropriate keywords in keywords filed while uploading a video, in order to get more views or subscribers. It is also regarded as cloaking, which is very dangerous elements that can put the health and position of your website or YouTube channel on risk.
Avoid cloaking; its consequences are worse. Basically, cloaking technique in which the content presented to the search engine spider is different from that presented to the visitor or user's browser. This is done by delivering content based on the IP addresses or the User-Agent HTTP header of the user requesting the page. Avoid doing so; staying genuine, always creating content that should be search engine and user friendly as well.
Do a comprehensive keywords research, if you want to get more organic views on YouTube videos and channel. You can use different like Google Keyword planner, YouTube auto suggest, keywords everywhere and many other tools. You can also check your competitor's top videos and pick their keywords to use them in your videos. In this way, you can create a great mix of keywords to make your videos viral on YouTube.
Do you want to become a professional YouTuber? Visit the Skill Sets official website, where you can get a great YouTube course to learn how to make money on YouTube. The Skill Sets SEO coach Imran Shafi Muhammad Akmal have created YouTube mastery course which is an outstanding solution to become a star on YouTube. In this course, you will learn everything from basic to advance; how to create YouTube channel, how to create videos, how to upload videos, how to monetize videos and make money from home and much more. Visit the link below to learn everything from home:
YouTube mastery Course: https://www.theskillsets.com/course/youtube-master-class
Watch here some more videos by Imran Shafi to learn YouTube and SEO free:
YT Vid 2: Keyword Research for YouTube Video – Step by Step Guide | The Skill Sets

YT Vid 3: How to Apply YouTube Cards on Video – Step by Step Guide by Imran Shafi | The Skill Sets

YT Vid 4: How to Manage YouTube Comments – YouTube Tips by Imran Shafi | The Skill Sets

YT Vid 5: How to Apply YouTube End Screen on Video – Step by Step Guide | The Skill Sets

YT Vid 6: How to Add Music in YouTube Video Background – Step by Step Guide | The Skill Sets

YT Vid 7: How to Get more Subscribers on YouTube Channel – Step by Step Guide | The Skill Sets

YT Vid 8: How to Write YouTube Video Title – YouTube Video Ranking Step by Step | The Skill Sets

YT Vid 9: How to Do YouTube Video SEO – YouTube Video Ranking Step by Step | The Skill Sets

Difference between Long Tail and Short Tail Keywords | YouTube Tags by Imran Shafi | The Skill Sets

How to Do Keyword Research to Rank Video on YouTube Number One Position | The Skill Sets

Subscribe The Skill Sets official online channels:
► YouTube Channel: https://www.youtube.com/theskillsets1
► The Skill Sets: http://www.theskillsets.com
►Tumblr: https://www.tumblr.com/blog/theskillsets
►Dailymotion: http://www.dailymotion.com/user/The-Skill-Sets/1
►Vimeo: https://vimeo.com/theskillsets
►Tune: http://tune.pk/theskillsets
►Sound Cloud: https://soundcloud.com/muhammad-akmal-9186945
For you Questions or Queries, feel free to call at: 0302-6924246